Master Photography Class - Studio and Natural Lighting
About the event
Learn and Practice three styles of portraits photography using Studio and Natural Lighting.
5 Hours Photography Workshop (4 hours shooting / 1 hour lunch break)
3 Models - 2 hours each
Basic to Advanced Studio Lighting Techniques including

Beauty
Fitness
Glamour with Colored Gels
Yes, in 4 hours all of the above topics will be covered
Learn basic to the advanced studio and natural lighting techniques in 4 hours of shooting fun and update your folio with 3 agency/agency standard models.
Lots of explanation on studio lighting, natural lighting, and a blend of both using off-camera flash.
The workshop will run for 5 hours from 10:30 am to 3:30 pm... with a 1 hour break between 12:30 - 1:30 pm
Refreshments, snacks and lunch will be provided.
What you will learn in Studio Lighting Sessions:
Using your camera in manual mode
Introduction to studio lighting
Understanding composition rules
Understanding light
Setting up studio lighting
Light setups for Beauty Portraits photography
Understanding light modifiers (Softbox / Octabox / Stripbox and Beauty Dish)
Creating multiple effects using one light (3 Light Setups)
Creating multiple effects using 3 different lights
Learn how to mix different modifiers such as beauty dish and softbox.
Understanding styles of photography
Working with fashion models techniques
Portraiture ethical values and models posing techniques
How to build your portfolio discussion
Editorial and Magazine submission shooting techniques
What will you learn in Natural Lighting Session:
Introduction to natural lighting
Understanding composition rules
Understanding light
Understanding colour theory in natural light
Shooting angles and distance
How to find the best light around you to create dramatic portraits.
Understanding highlights and shadows
Different lighting setups using natural light.
How to shoot straight into the sun
Understanding far and close exposure
Use of the 5in1 reflector
Portfolio Builder Photo Events are great for all levels of photographers to pick up some new portrait shooting techniques and at the same time build their portfolio.
Event Details:
Total 5 Hours
Total 3 professional Agency/Agency standard models
Fixed Studio Lighting setups to allow you more shooting time
Photography Styles Covered:
We will have a variety of portrait photography styles covered in this workshop.
Beauty Portraits using Studio Lighting
Fitness Photography using Studio and Natural Lighting
Glamour Photography using Colored Gels
Full Program:
Start time: 10:30 am
Initial Briefing: 10 minutes
Split into two groups. One shooting Natural Lighting / One shooting Studio
4 Photographers per Group shooting with 1 Model at a time
Models swap every 30 Minutes. (Each model will be available for 2 hours)
Shooting Schedule:
We will be shooting in two groups 4 photographers and 1 model ratio. Every 30 minutes we will swap models and styles between Studio and Natural Light. This will allow photographers to work with each model in Studio and Natural lighting.
This session is limited to 8 photographers. For the flow on the day, this will ensure a maximum of 4 photographers per model for greater flexibility in getting portfolio-building images. This is a perfect opportunity for photographers interested in enjoying 5 hours of great photography event and shooting 3 models on the day.
This session will be hosted by Zeeshan (Sony Digital Imaging Advocate) who will be offering guidance and tips for portrait photography.
Techniques covered
Using your camera in manual mode
Introduction to studio lighting
Understanding composition rules
Understanding light Setting up studio lighting
Light setups for Beauty Portraits photography
Understanding light modifiers (Softbox / Octabox / Stripbox and Beauty Dish)
Creating multiple effects using one light (3 Light Setups)
Creating multiple effects using 3 different lights
Learn how to mix different modifiers such as beauty dish and softbox.
Understanding styles of photography
Working with fashion models techniques
Portraiture ethical values and models posing techniques
How to build your portfolio discussion
Editorial and Magazine submission shooting techniques
What to bring
Any DSLR / Mirrorless camera
A wide angle lens 24-70 ideal for outdoor fitness photography / 85mm/135 prime or 70-200 for portraits and beauty work
Zeeshawn's workshop not just a "photo shooting" workshop. He would actually observing what you did and pointed out your mistake. You will learn a lot."

David Lau, Sydney - Portrait Photography using Studio Lighting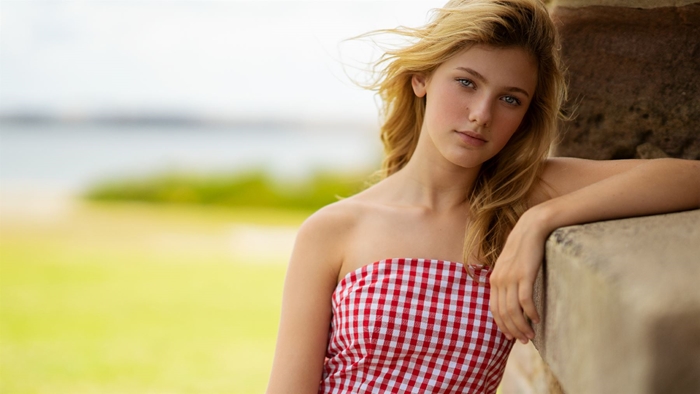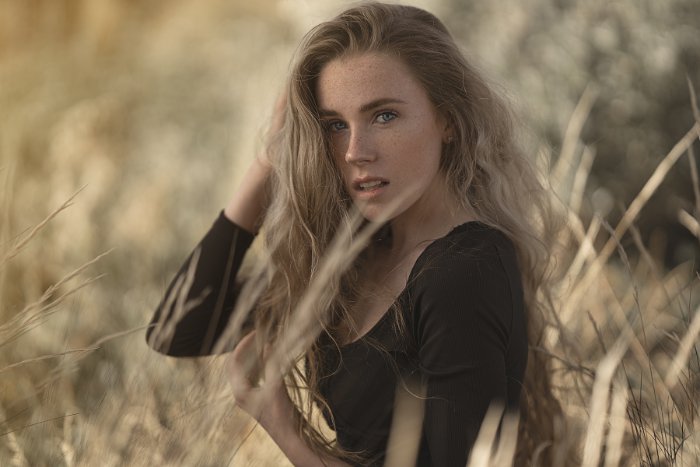 Amazing photo walk with an excellent selection of models to cater for different portraiture styles. "

Shagun Saini, Portrait Photo Walk - Melbourne