Top concert photographer Alexander Hallag shares his knowledge
About the event
To coincide with From the Pit: an exhibition of New Zealand music photography, Sony is hosting a presentation by renowned concert photographer Alexander Hallag.
Originally from Seattle and New York City, Alexander now resides in the lower North Island and regularly travels all around New Zealand and Australia to shoot at concerts and festivals. Some of his clients include Universal Music, Warner Brothers Records, MTV, iHeart Radio, The New York Times, Metro Magazine, Rip It Up, Penguin Books and Random House to name just a few.
Alexander's concert photography portfolio includes images of Billie Eilish, David Bowie, Elton John, Iron Maiden, Metallica, Queen, Tom Waits, The Cure, and many more. He has also published a photography book called Shh... The Music is Talking, which is a visual record of the contemporary New Zealand music scene.
Attend this 90 minute seminar if you'd like to learn how to take better photos of performers at concerts and music festivals.
NB: All income from ticket sales will be donated to Music Helps, a charity dedicated to changing lives through music.
Techniques covered
Gear selection
Camera settings
Composition, light and timing
Etiquette and general do's and don'ts
What to bring
Notepad and pen to take notes
Yes. Please email SonySceneNZ.SANZ@sony.com
Night Exploration Photo Walk and Visual Storytelling Workshop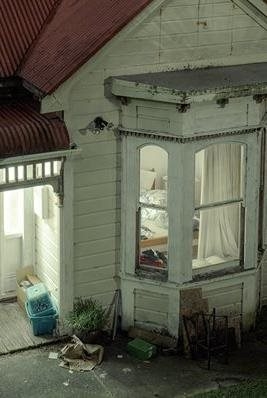 Night Exploration Photo Walk and Visual Storytelling Workshop
Toi Poneke Arts Centre, Wellington, Wellington