Explore the south-west of WA with Andrew J Clarke and Sony Australia!
About the event
Join Sony Australia and Sony Digital Imaging Advocate Andrew J Clarke on 28-30 July 2023 for an epic landscape photography experience in WA's beautiful south-west. This will be an amazing opportunity to explore and photograph one of Australia's most visually stunning regions, including sunrise/sunset landscape shoots, editing seminars and astrophotography!
The weekend will be packed full of events and includes:
A pre-workshop webinar covering things like equipment to bring and the use of filters.
Your pick of Sony's extensive range of cameras and lenses to loan for the weekend!
FIVE on-location practical workshops including landscape, seascape and astrophotography (subject to suitable astro conditions!).
A post-workshop webinar covering all things post-production, including editing in Lightroom and Photoshop and finalising your images for web & print.
This workshop is open to all levels of photography and you do not need to shoot on Sony to attend! Andrew and representatives from Sony Australia will be on hand at each location to help you develop your camera skills and your eye for landscape photography.
Important Note: To accommodate those that live in the South-West, the ticket price only includes the on-location workshops and the two webinars. Travel to and from each on-location workshop as well as any accommodation expenses are not included in the Sony Scene ticket price. If you are visiting the South-West region, we recommend you arrange accommodation in Dunsborough or Yallingup to make travel more convenient!
Event Itinerary
Pre-event Webinar – Sunday, 9 July 2023
Join Andrew online for an online presentation covering things like logistics, what to bring, and use of filters, and answering any of your questions. The session will be recorded and distributed to any guests that cannot attend.
Day 1 – Friday, 28 July 2023
The Sony Alpha Weekend starts with an afternoon golden hour shoot at Sugarloaf Rock. From there we'll head straight to a group dinner, where Andrew will give a brief introduction presentation and you'll get a run down of all the gear available to try for the weekend from Sony. We'll finish off day 1 with an astrophotography session at Point Picquet where we'll capture the Milky Way over Geographe Bay (subject to suitable conditions!).
Day 2 – Saturday, 29 July 2023
Day 2 starts bright and early with a sunrise shoot at Smiths Beach. After sunrise, we will all need to take a break, rest up, and maybe have a nap. Just before midday, we'll re-group and travel to a local winery/brewery for an optional group lunch. To cap things off, we will go out for another sunset session in the evening along Cape Naturaliste.
Day 3 – Sunday, 30 July 2023
We'll be up early again for another sunrise shoot at the gorgeous Shelley Cove before finishing up with a short debrief session and departing for home.
Post-event Webinar – Sunday, 6 August 2023
Once we've all had a chance to recover from the action-packed weekend and review your images, join Andrew for an interactive online webinar where we'll discuss file handling, editing in Lightroom + Photoshop and finalising images for printing and web. The session will be recorded and distributed to any guests that cannot attend.
Techniques covered
Essential equipment for landscape / astrophotography
The importance of light — how to recognise and plan for the best shooting conditions
Setting up your camera and customisation

Controlling exposure in manual mode and aperture priority

Focal length and its role in landscape photography
Using the histogram
Compositional concepts and techniques
Long-exposure photography (including using lens filters)
Working with RAW files and post-processing in Lightroom + Photoshop
Exporting images for printing and web
Advanced landscape techniques (panorama, HDR, focus stacking etc) for those wanting a challenge
And much more!
What to bring
Your mirrorless or DSLR camera (must have full manual controls)
Lenses covering focal lengths of 16-35mm and 24-70mm
(Recommended) A fast (f2.8 or brighter) wide-angle lens for astrophotography

SD cards

Spare batteries for your camera

A sturdy tripod

Lens filters for long-exposure (we recommend at least a 6-stop neutral density filter (ND) and a circular polarising filter). Please contact Andrew in advance if you would like to borrow some filters to try.

Remote trigger for your camera

Microfibre cloth for cleaning

Laptop or tablet for editing

Head torch (ideally with a red light) for astrophotography

Either a camera rain jacket or a plastic bag to shield your camera from rain/sea spray

Warm clothes for astrophotography and sunrise

Wet weather clothes (just in case)

Enclosed sturdy shoes suitable for hiking

Snacks and water as required

Clothes and toiletries for 2 nights (3 days)
Andrew was fantastic. He organised a brilliant weekend with ideal shooting locations. He was supportive every step of the way, and is a great teacher."

Chris Watson, Dunsborough Landscape Weekender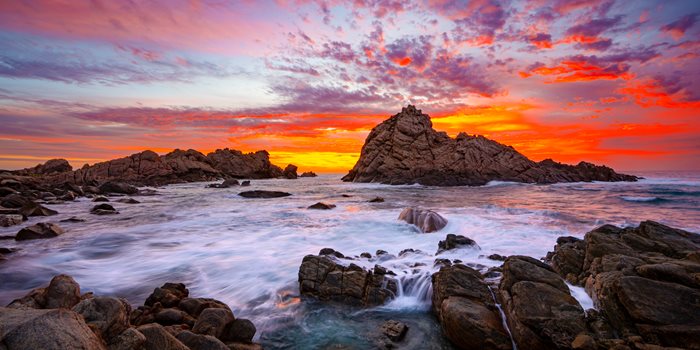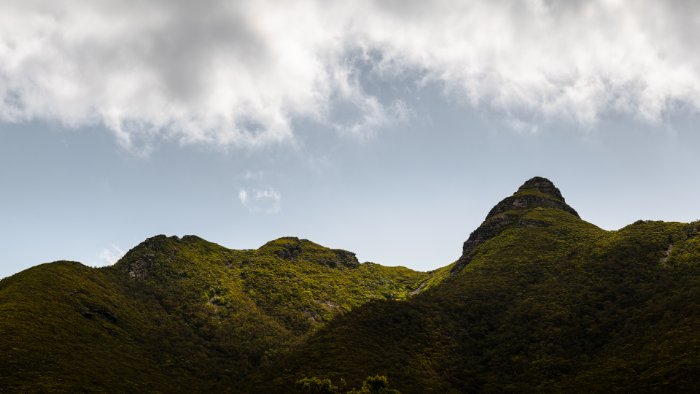 The workshop in Dunsborough was absolutely brilliant. It was a privilege to learn from Andrew, who presented an organised and thorough course. "

Kath Jurewicz, Dunsborough Landscape Weekender