Come and take an Adobe Lightroom Deep dive in our Creative Flow sessions
About the event
Come and Join Sony Advocate Jay Evans, on our Creative Flow Pro online digital coaching sessions as he tutors you on the industry professional tools, tips and tricks you need to edit your images for impact. This session focuses on Adobe Lightroom Classic Develop module, specifically designed to empower you with expert-level skills and advanced editing workflows.
In this deep dive session, we will give you the chance to sit back and learn as you are guided on through the fundamentals of the Adobe Lightroom Classic Develop module paying attention to all the tools & capabilities at your disposal to unlock the true potential of your images, whether you plan to publish on social media, provide images for commercial work, or set yourself up ready to print.
No matter what type of photography you focus on, this session will lift your photography journey with you mastering Adobe Lightroom Classic as a non-destructive editor and image manager, reforming your editing workflows with modern updates and tools in mind, ensuring you experience ease in maximising your images for the purpose you desire. You will leave with all the workflow with the expert level techniques you need, whether you are an occasional hobbyist, through to the fervent professional, a weekend landscaper, to a wedding pro.
You will leave with all the details you need to take your images to the next level with all the advanced tools and techniques to maximise your editing workflow.
YOUR CHANCE TO WIN!
Attend this event and receive one entry into the draw for a chance to win one of five tickets to the ultimate Scene experience in Paris, France! Join as many events as you can between Friday 8th September - Tuesday 31st October 2023 The more events you attend, the more chances you have to WIN! For competition details, terms & conditions head over to the Scene Festival site
In this session, we will cover:
Introduction to Lightroom Classic: Learn the difference between Lightroom products, nuances of Mac and PC versions, the benefits of Non-Destructive editing, and the importance of good curation practices in your digital photography.
Vision and Inspiration: Whether you prefer vivid landscapes, striking portraits, starry night skies or captivating scenes, we look at developing your vision for your images from capture to editing, preparing you with the inspiration to unleash your creativity and achieve the results you are seeking.
Master the Develop Module: Delve into the heart of image enhancement with our in-depth guidance on the toolsets in the Develop module. From basic adjustments to intricate fine-tuning, learn how to manipulate every aspect of your RAW photos.
Art of Editing: Transforming ordinary captures into stunning images. Discover the secrets of professional photo editing workflows as we unravel techniques for cleaning your images, applying corrections, selective adjustments, and creative effects.
Visual Interest through Composition and Cropping: Apply principles of powerful composition using simple cropping techniques to develop the narrative and draw the focus in your images, tell the story and unveil your vision.
Understanding Tone & Colour: Master the variety of tone and colour adjustment tools including Contrast, Texture, Dehaze, Clarity, Tone Curve, HSL, and Grading to sculpt colour, light and shadow. From gentle enhancements to dramatic stylizations, learn how to develop mood and atmosphere in your photographs.
Mask like a Pro: Effortlessly utilise the power of AI masking tools alongside localised adjustments with the existing adjustment brush, linear and radial gradients and the exceptional colour and luminance range tools to apply your artistic imagination.
Perfecting the Final Touch: Your journey doesn't end with the edit, it continues with showcasing your work to the world. We will focus on guiding you through finishing techniques to add presence for online publishing or printing, optimal settings for exporting your images for purpose, and workflows to save or post your images in the highest quality and impact they deserve.
Develop Efficient Workflows: When you need to deliver, time is of the essence, and we will show you how to streamline your editing process. Uncover techniques to organize your catalog, create and utilise presets, and apply synchronised edits across multiple images. Maximize efficiency without compromising quality.
WHO SHOULD ATTEND?
Photographers at any skill level seeking to understand the tools and techniques available in Adobe Lightroom Classic.
Enthusiasts looking to enhance their imagery through proven workflows and editing tips & tricks.
Professionals aiming to develop their editing workflows with professional techniques to elevate your images ready for publication with speed and efficiency.
WHAT'S INCLUDED?
Live Interactive Instruction: Formerly a certified software Trainer, Jay is a highly experienced online instructor and will guide you through the tools available in the Adobe Lightroom Develop module.
Hands-on Exercises: Apply your learning immediately using provided sample images, ensuring you gain practical experience of all aspects of the Develop module during the workshop.
Proven Techniques: Acquire tried-and-true techniques from industry experts that will enhance your editing workflows and ensure your images are exported to the highest quality possible.
JOIN US USING MICROSOFT TEAMS
This session will be held online using Microsoft Teams. You don't need an Office 365 account to access this session, just download the Microsoft teams client from https://www.microsoft.com/en-au/microsoft-teams/free You don't need a webcam or microphone to join but a supported computer or device with working Audio (speakers, headphones etc.) will be essential.
COME PREPARED WITH ADOBE LIGHTROOM CLASSIC
During the session, we will focus on the Industry Leading Digital Asset Management tool, Adobe Lightroom Classic. To make the most of this coaching and training session, we recommend you have the latest version of Lightroom Classic installed on a computer, PC or Mac, that you can reference during the session. You can download a free 7 Day trial version of Lightroom Classic via the Adobe website at https://www.adobe.com/au/products/photoshop-lightroom.html (free trial requires a credit card to subscribe to a monthly plan and we recommend you taking up the Photography plan at AUD14.29 per month. The plan can be cancelled at no charge before your 7 day trial expires).
Techniques covered
Introduction to Adobe Lightroom Classic
Photographers Vision
Introduction to the Develop Module
Preparing and Cleaning the Image
Understanding Basic Adjustments
Composition and Cropping Techniques and Tools
Advanced Tone and Colour Adjustments
Creative Editing Techniques
AI Masking, Gradients and Selective Adjustments
Non-Destructive Editing Workflow
Fine Tuning with Details
Exporting for High Quality and Impact
What to bring
To make the most of this session, access to a computer with the latest version of Adobe Lightroom Classic installed.
A second screen, tablet or other device to show the workshop presentation and onscreen tutorials using Microsoft Teams would be beneficial.
Webcam and Microphone if you want to join in the conversation (not required but helpful to have).
Your note taking device (pen & paper).
An interest in uncovering the toolsets and workflows to edit your images for success.
Contact Jay at jay@jaydidphoto.com.au
Your presenter, Jay Evans, has been a Sony Digital Imaging Advocate since the program began in 2018. He has been a professional photographer for 15 years with photography experience spanning back to the film era. Today focused on education, coaching, mentoring and guiding guests and clients through Landscape, Nature, Astro and Commercial photography, Jay has hosted over 300 happy clients on workshops, tours and training. With a background in IT consultancy, process management and IT Training, Jay is known to be an excellent teacher of software products, and will easily pass on the knowledge you need to develop your editing and publishing workflows using widely available industry standard tools.
Jay is an experienced professional photographer, with friendly personality. I have learned a lot from him by attending various workshops."

John Sheen, Crazy Astrophotographers AstroMeet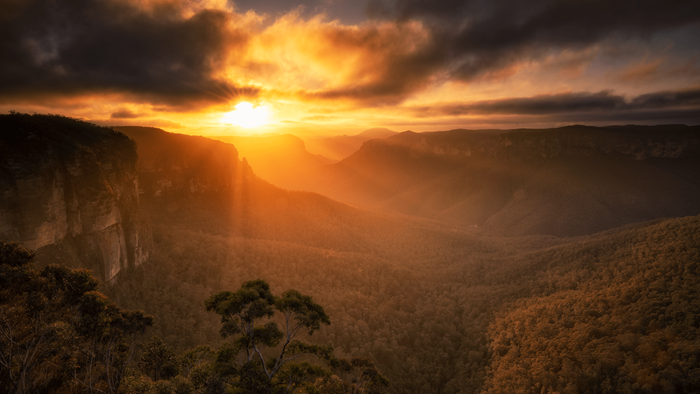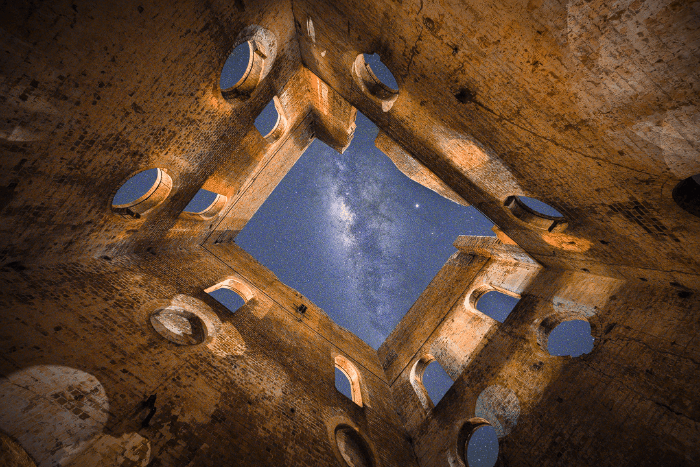 This workshop ran by Jay Evans was very informative and I learnt a great deal there's nothing like face to face learning. "

Kath Johnston, Blue Mountains Astrophotography Workshop